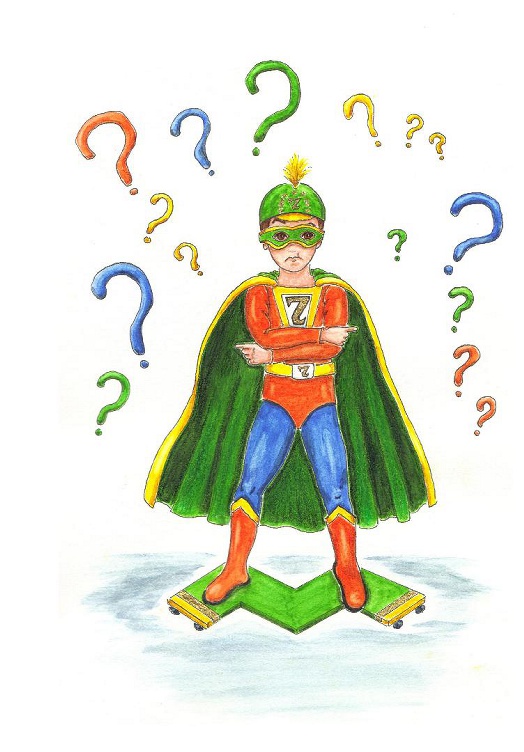 ___
Who? What? When? Where? Why? Sometimes life can make you feel so-o-o-o confused! You may begin to feel like you are just zigzagzooping around wondering who to spend time with, what to do, when to do it, where to go, what choices to make and why. You know what? The Bible is the very best book you can turn to for answers to most of the key questions in life. Want to avoid as much confusion as possible? Want to keep your path in life straight? Use the Bible for your guide!

Prov 23:19
Listen, my son, and be wise, and keep your heart on the right path.

Ps 32:8
I will instruct you and teach you in the way you should go; I will counsel you and watch over you.

Prov 3:5-6
Trust in the LORD with all your heart and lean not on your own understanding; in all your ways acknowledge him, and he will make your paths straight.

"I guide you in the way of wisdom and lead you along straight paths."
Prov 4:11


Costume Versettes

Copyright 2010 by S. Walton. All rights reserved. See copyright statement under About This Site.
Unless otherwise stated, all Scripture taken from the Holy Bible, NEW INTERNATIONAL VERSION®. Copyright © 1973, 1978, 1984 by Biblica, Inc. All rights reserved worldwide. Used pending permission. NEW INTERNATIONAL VERSION® and NIV® are registered trademarks of Biblica, Inc. Use of either trademark for the offering of goods or services requires the prior written consent of Biblica US, Inc.

Dedicated to Uncle Norman M.