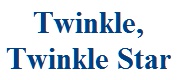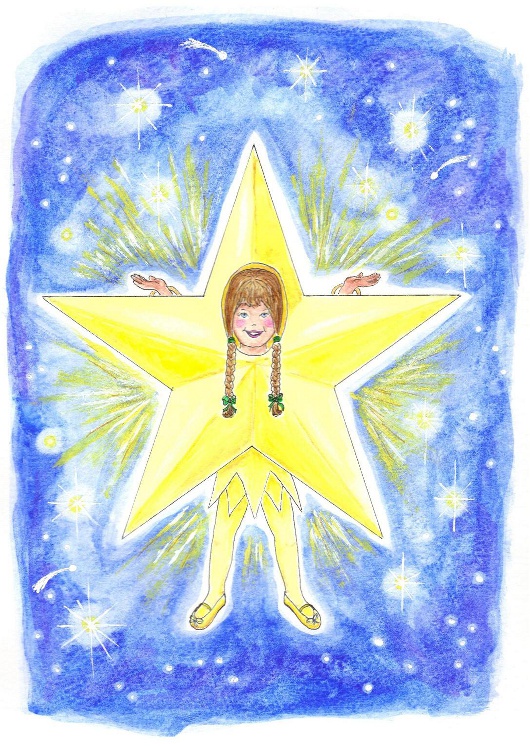 ___
Twinkle, Twinkle, Little Star
, the popular nursery rhyme, is from
The Star
by Jane Taylor. This rhyme can help remind us to praise God and thank Him for His many blessings every day. Although we should praise God in both happy and sad times, it is often easier to remember to praise God when we are happy.

___
One of the ways we can be happier is to have a good attitude (Phlp 2:5). For instance, when we
cooperate
with others (do what we have to do with a smile and a willing heart), we tend to be a lot happier than we would be if we grumbled about everything.

___
Further, when we have a cooperative attitude, we are much nicer to be around. People are also more likely to be friendly toward us. Parents, teachers and authorities are happier with us when they know they can rely on us to do what is right and what needs to be done without trouble (2 Cor 7:4).

___
People who are trying to accomplish good things are more likely to want us on their team if they know we are
team players
(those who work well with others).

___
Generally, the happier others are around us, the more it multiplies our happiness. Then we find it even easier to be thankful and praise God for His many blessings on us. So, put on a happy smile and shine "like a diamond in the sky" for the Lord!

[
Note:
Remember, however, that you do not need to cooperate with others when they want you to do bad things. That's when you put your foot down and just say, "No!"]


Eph 4:23
. . . be made new in the attitude of your minds . . . put on the new self, created to be like God in true righteousness and holiness.

Phlp 2:14-15
Do everything without complaining or arguing, so that you may become blameless and pure, children of God without fault in a crooked and depraved generation, in which you shine like stars in the universe

Ps 103:2
Praise the LORD, O my soul, and forget not all his benefits.


[
Note:
P.S. Want to shine like the stars forever? There is another verse that goes well with this picture:]

Dan 12:3
Those who are wise will shine like the brightness of the heavens, and those who lead many to righteousness, like the stars for ever and ever.



Additional Reference Verses:

Phlp 2:5
Your attitude should be the same as that of Christ Jesus.

2 Cor 7:4
I have great confidence in you; I take great pride in you. I am greatly encouraged; in all our troubles my joy knows no bounds.

. . . praise him,
all you shining stars.
Psalm 148:3


Costume Versettes

Copyright 2010 by S. Walton. All rights reserved. See copyright statement under About This Site.
Unless otherwise stated, all Scripture taken from the Holy Bible, NEW INTERNATIONAL VERSION®. Copyright © 1973, 1978, 1984 by Biblica, Inc. All rights reserved worldwide. Used pending permission. NEW INTERNATIONAL VERSION® and NIV® are registered trademarks of Biblica, Inc. Use of either trademark for the offering of goods or services requires the prior written consent of Biblica US, Inc.

Dedicated to Corky V.