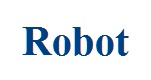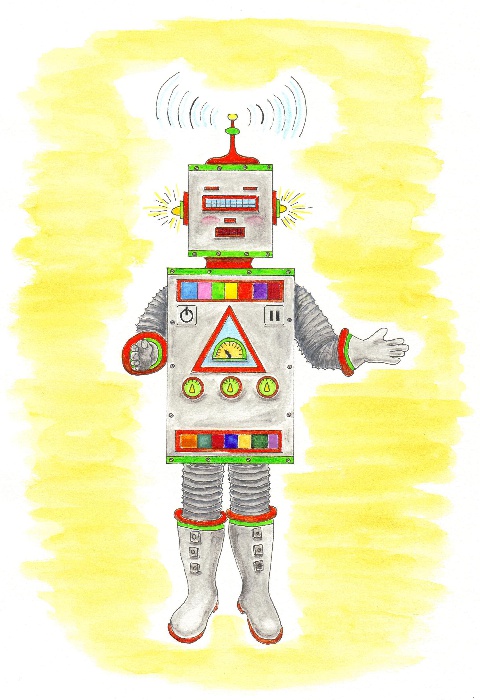 ___
Do you like science fiction stories? Ones with robots? The typical android in such stories thinks on its own, right? However, real robots are typically programmed to do exactly what the creators or owners want them to do. Period.

___
But what about us? Unlike robots, God created us as living, thinking, feeling beings with "free will." That means we have the freedom to make our own choices, be they good or bad.

___
Now, keep in mind that God didn't have to create us. He could have kept all His power to himself. Instead, He chose to create His very own children to love and to bless…..real children, not robots who had no choice but to do His will (John 1:12). And God wants us to love Him back. He wants what is best for us. However, although the Lord is very powerful, He will not force us to love Him back or to obey Him. That would just be fake love and empty obedience. He shows us in the Bible the way we should go. The Lord hopes very much we will choose the right way, knowing it is for our own good (Deu 10:13). But He won't force us.

___
And the Lord wants His beloved children to eventually come live with Him in heaven. Our joy there will far exceed even our happiest times on earth and accepting Jesus is the only way to get there (John 14:6, Acts 4:12). Did you know when people reject Jesus and therefore choose not to join the Lord in heaven, it breaks His heart? Still, God will not take that choice away from us. The Lord hopes very much we will choose Jesus and join Him in heaven, knowing we will be supremely happy there. But He won't force us.

___
So, unlike programmed robots, God gave you a magnificent brain and the ability to decide for yourself. Will you CHOOSE to love the Lord who loves you? Will you CHOOSE to do what He says is best for you? And since heaven with the Lord will be far better than the best things we can even imagine (1 Cor 2:9), wouldn't it make sense to CHOOSE to believe in Jesus--the only person who can get us there?


John 1:12
Yet to all who received him, to those who believed in his name, he gave the right to become children of God--

John 14:15
"If you love me, you will obey what I command."

Gal 5:13
You, my brothers, were called to be free. But do not use your freedom to indulge the sinful nature; rather, serve one another in love.


Additional Reference Verses

Deu 10:13
. . . observe the LORD's commands and decrees that I am giving you today for your own good?

John 14:6
Jesus answered, "I am the way and the truth and the life. No one comes to the Father except through me."

Acts 4:12
"Salvation is found in no one else, for there is no other name under heaven given to men by which we must be saved."

1 Cor 2:9
. . . "No eye has seen, no ear has heard, no mind has conceived what God has prepared for those who love him."

"So if the Son sets you free, you will be free indeed."
John 8:36


Costume Versettes

Copyright 2010 by S. Walton. All rights reserved. See copyright statement under About This Site.
Unless otherwise stated, all Scripture taken from the Holy Bible, NEW INTERNATIONAL VERSION®. Copyright © 1973, 1978, 1984 by Biblica, Inc. All rights reserved worldwide. Used pending permission. NEW INTERNATIONAL VERSION® and NIV® are registered trademarks of Biblica, Inc. Use of either trademark for the offering of goods or services requires the prior written consent of Biblica US, Inc.